Our Learning and Development Network
Welcome to the TKAT Learning and Development Network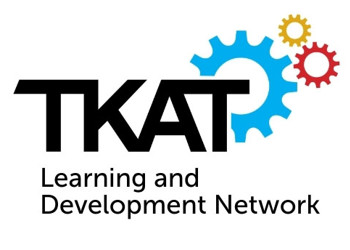 The TKAT Learning and Development Network is the professional development centre for TKAT. We provide high-quality professional development to our Academies in South East London and the South of England, and to partners beyond our own academies, using the expertise that we have developed internally and our strong collaborative partnerships with external organisations.
Evidence overwhelmingly suggests that the effectiveness of teachers has a significant impact on pupils outcomes (Sutton Trust, 2011), and therefore it follows that investment into staff professional development should be an integral part of school improvement.
We support our Academies and colleagues to be the best that they can be, and the successes we have had so far are a direct result of our talented and dedicated teachers, support staff and leadership teams.
We place high value on professional learning and development. We understand the importance of collaboration to create a shared sense of purpose, and our Learning and Development Network is an excellent way for us to identify best practice, share what we have learned, and contribute to the wider educational system.
We have a wide-ranging PD offer that is informed by latest research and professional insight from innovators in education. Our programmes and support are tailored to meet trust wide, regional and individual academy needs.
As more of our academies get involved with classroom-based research we continue to discover what has a positive impact on our children and young people, in our schools, in our context.
The TKAT Learning and Development Network Vision
With a passion for collaboration, the TKAT Learning and Development Network will work with teachers, leaders and support staff to inspire excellence and create a culture of innovation and exceptional teaching and learning. This will drive success for all and significantly improve students' life chances.
"We passionately believe that high quality professional development supports our colleagues and benefits all of our students."
- Ella Roberts (Director of Professional Learning)