Our Learning and Development Network
Welcome to the TKAT Learning and Development Network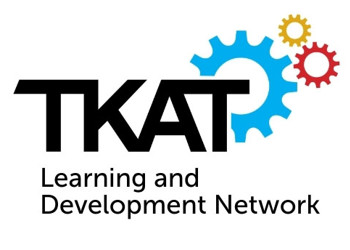 RECRUIT - DEVELOP - RETAIN
The Learning & Development Network (LDN) is committed to the development of all staff both within and beyond our trust. We strive to promote a culture of continuous development by empowering our colleagues to continue to learn, innovate and share knowledge. Informed by latest research and evidence, our commitment to learning and development underpins our belief that, through an ever improving workforce, we are able to transform the lives of the children across our trust.
RECRUIT
Through recruitment of committed and passionate staff we aim to deliver great outcomes for our pupils. Our well established teacher training programmes (TKAT SCITT and ECF) have a strong record of recruiting, developing and retaining new teachers who strengthen our Trust year on year. We also remain committed to recruiting high quality experienced colleagues who are able to live our TKAT values.
DEVELOP
Every member of staff in our trust has an entitlement to high quality professional development. Through our learning pathways, we are committed to providing a wealth of high quality development opportunities for all staff at all stages of their career. We offer 4 potential development routes to support colleagues to keep pace with change, keep skills fresh, develop expertise or progress into new opportunities. Informed by latest research and professional insight, we utilise our internal expertise and our external partnerships to facilitate a comprehensive offer including National Professional Qualifications, apprenticeships and coaching.
We believe that effective leadership is essential for sustainable school improvement and are determined to recruit, develop and retain the best school leaders from all backgrounds. Our leadership development encompasses subject leads, middle leaders, deputy headteachers, headteachers, directors of education, senior executives and more, offering a diverse and comprehensive programme for individuals and teams.
We place a high value on collaboration; 'achieving more together', giving staff the opportunity to come together and learn, ensuring a shared sense of purpose across our network and by sharing expertise across the TKAT family.
RETAIN
With the ambition to be an employer of choice, we provide a climate where our staff feel valued, where they have a voice that is heard, where they can develop to be the best versions of themselves and progress within our Trust. We are proud to have a workforce that has a shared belief of our purpose and values and one in which our staff, as well as our pupils, continue to thrive!
"We passionately believe that high quality professional development supports our colleagues and benefits all of our students."
- Ella Roberts (Director of Learning & Development Network)